Michelle J. Dickinson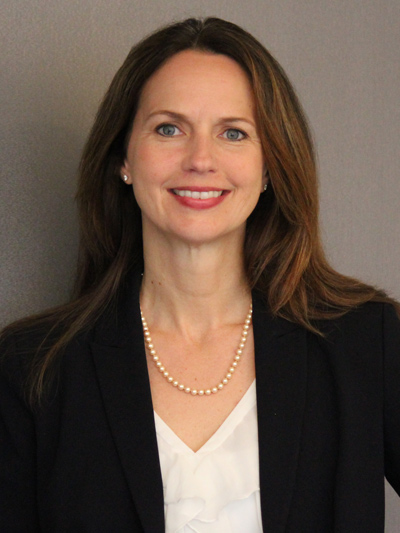 Michelle Dickinson is a civil litigator with a broad range of experience representing clients in commercial/business, employment, estate, professional liability, product liability, environmental, construction, and catastrophic personal injury disputes. She represents both plaintiffs and defendants in state and federal trial courts, tax court, arbitrations, and appeals. Michelle has represented US corporations headquartered throughout the country and international corporations from the United Kingdom, France, Bermuda, and Turkey. Michelle has litigated cases in Maryland, Virginia, the District of Columbia, New York, Florida, California, and various other jurisdictions in the United States and abroad. Michelle has a reputation for aggressively and effectively representing her clients with intelligence, tenacity, and integrity.
Michelle has represented clients in cases involving claims of breach of commercial contracts; breach of restrictive covenants in employment agreements; accounting malpractice; fraud; consumer protection violations; design, manufacturing, and construction defect; breach of warranty; will and trust disputes; environmental contamination; employee benefits, sexual harassment, FMLA/disability discrimination, and wrongful termination; property tax assessment appeals; shareholder actions and securities fraud; catastrophic personal injury; and guardianship.  She also has significant experience with electronic discovery, jury research, and jury voir dire.
Prior to founding the Firm, Michelle was a partner in the international law firm of DLA Piper LLP (US) and before that a public school English teacher. Michelle has made in-person and webinar presentations to in-house counsel, municipal lawyers, and key executives on topics such as electronic discovery, avoiding corporate risk, and waiver of attorney-client privilege in written communications. Michelle has been honored by the Maryland Legal Aid Bureau with the Champions of Justice Award for her fundraising efforts as a member of Legal Aid's Equal Justice Council. Michelle also is a staunch advocate for students with special needs, ranging from the disabled to the highly abled learner.
Education
• J.D., Magna Cum Laude, Columbus School of Law, The Catholic University of America, 1998 (Law Review)
• Secondary Education Certification, Longwood University (formerly Longwood College), 1991
• B.A. in English, Cum Laude, Longwood University, 1989
Bar Admissions
• Maryland
• District of Columbia
Court Admissions
• U.S. District Court for the District of Maryland
• U.S. District Court for the District of Columbia
• U.S. Court of Appeals for the Second Circuit
• U.S. Court of Appeals for the Fourth Circuit
• U.S. Court of Appeals for the Ninth Circuit
• U.S. Court of Appeals for the District of Columbia Circuit
Published Opinions
• D&G Flooring, LLC v. Home Depot U.S.A., 346 F. Supp. 2d 818 (D. Md. 2004)
• Jackson v. Millstone, 369 Md. 575 (2002)
• Bollech v. Charles County, Maryland, 166 F. Supp. 2d 443 (D. Md. 2001)
• Schovee v. Mikolasko, 356 Md. 93 (1999)
Presentations
• Presenter, "Public Employees and Email," IMLA Webinar, U.S. (January 21, 2015)
• Panel Member, "E-Discovery Overview," IMLA Annual Conference, Baltimore (September 9, 2014)
• Presenter, "Public Ethics: Pitfalls of Technology," IMLA Annual Conference, Baltimore (September 8, 2014)
• Presenter, "Write Right – Considerations for Communicating Without Incurring Corporate Liability or Waiving Privilege", Corporate Clients
• Presenter, "Lessons Learned from the e-Discovery Front Lines: A Hypothetical Situation Between Provider and Outside Counsel," Managing Litigation 2011: A Litigation Readiness and Project Management Forum for In-House Counsel, Chicago (September 15, 2011)
• Keynote Speaker, Youth of the Year Awards Program, Salvation Army Boys and Girls Clubs of Baltimore, Baltimore (February 2, 2009)
Memberships/Activities
• American Bar Association
• Maryland Bar Association
• D.C. Bar Association
• Howard County Women's Bar Association
• Past Member of Advisory Council of Salvation Army Boys and Girls Clubs of Baltimore
• Past Member of Equal Justice Council of the Maryland Legal Aid Bureau
• Recipient of the Champion of Justice Award by Equal Justice Council of the Maryland Legal Aid Bureau (May 20, 2010)
• Past Member of Gifted and Talented Parent Advisory Committee, Carroll County Public Schools
• Avid Peloton Member – #Boss_Mich (See you on the LB!)